Computer Forensics and Investigation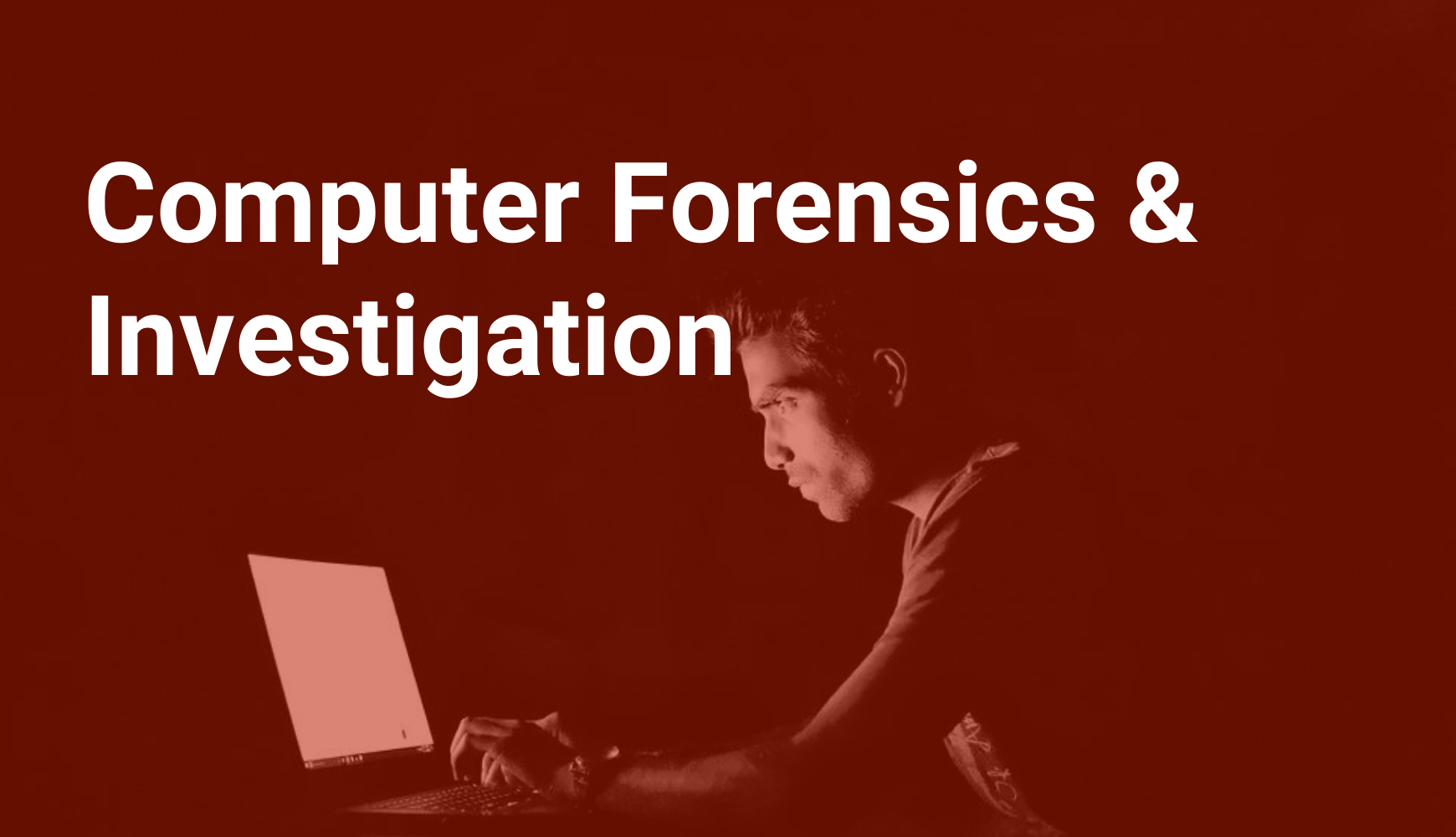 About Course
Computer crimes happen! Evidence can be found on freshly formatted hard drives, cell phones, and even digital cameras. The rate of fraud, abuse and downright criminal activity on IT systems is alarming. Corporate IT, Law Enforcement and Information Security Professionals are often required to perform computer forensics duties on their jobs. In terms of job growth, nothing beats computer forensics as a career. Computer Forensics Specialists are needed by today's companies to determine the root cause of a fraudsters attack, collect evidence legally admissible in court, and protect corporate assets and reputation.
This is a 3-day unique, authoritative, high-value, hands-on practical course which will provide participants with essential understanding of the tools, methodologies for carrying out computer investigations and gathering evidence in computerised systems.  This hands-on computer forensics training offers practical experience in a wide array of computer forensics situations that are applicable to the real world. Learn everything relating to computer forensics — from how to establish a proper chain of custody that is admissible in a court of law to recovering files from intentionally damaged media. This course focuses not only on forensic recovery techniques but on ensuring what the examiner finds will be admitted in court. Both sound examination and evidence handling procedures are taught. The examiner, not the forensic tool used, must qualify as an expert witness. An understanding of how to articulate what evidence forensic tools uncover is critical.
Show More
What Will You Learn?
How secure are your critical business processes and vital information from unauthorized intrusion

How to find traces of illegal or illicit activities left on disk with computer forensics tools and manual techniques

How to create an effective computer crime policy, and gain the hands-on skills to implement it.

How to recover data intentionally hidden or encrypted by perpetrators

How to prove who perpetrated an intrusion

How to create an effective computer crime policy, and gain the hands on skills to implement it
Course Content
Computer Forensics and Investigation as a Profession
Understanding Cyber Investigations
Cyber crime Investigation in Windows and DOS Systems
Cyber crime Investigation in LINUX/UNIX Systems
Digital Evidence Control
Processing Digital Crimes and Incidence Scenes
Computer Forensics Analysis Email Investigations
Automated Data Analysis, Continuous Auditing and Monitoring
Recovering Image Files
Writing Investigation Reports