Fiber To The Premises – FTTx – CFOSH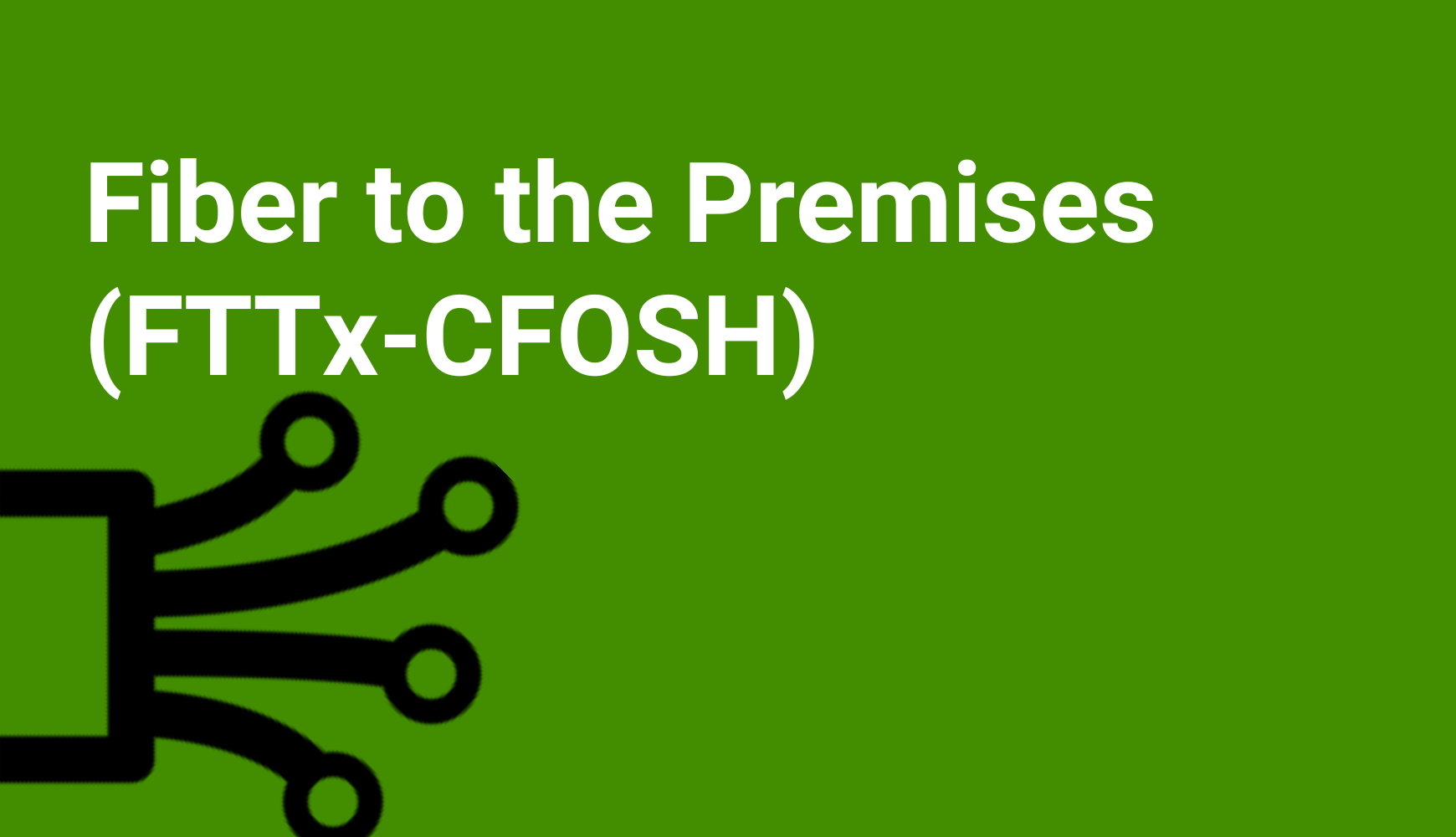 About Course
This Certified Fiber Optic Specialist Home (CFOSH), or Fiber To The Premises FTTx FTTH Course  is an application specialist certification covering broadband FTTx networks, cabling design and installation, which includes PON networks (formerly FOA CFxT). It is intended for anyone interested in the application of FTTH networks.
This FOA Accredited – CFOSH Course is designed for anyone who has completed the basic CFOT course and wishes to become certified to install FTTHome. Phone companies, cities, utilities and commercial service providers are now realizing the best choice for upgrading the subscriber connection is fiber to the premises or home (FTTP, FTTH, or FTTx) This Course provides extensive hands-on practice with at least 75% hands-on activities.
Duration: 3 days
Show More
What Will You Learn?
Configuration, installation, testing, troubleshooting, maintenance of FTTx FTTH Fiber Optic Systems
Course Content
Introduction to FTTx (FTTC and FTTH) networks
Overview of FTTx architectures
Point-to-Point and PONs with relevant Standards
FTTx Components and Installation Methods
FTTx Testing (including PONs)
Lab Exercises covering design, installation and testing
FTTx Exam (Fiber Optic Association Exam)