IT Network & Security Systems Management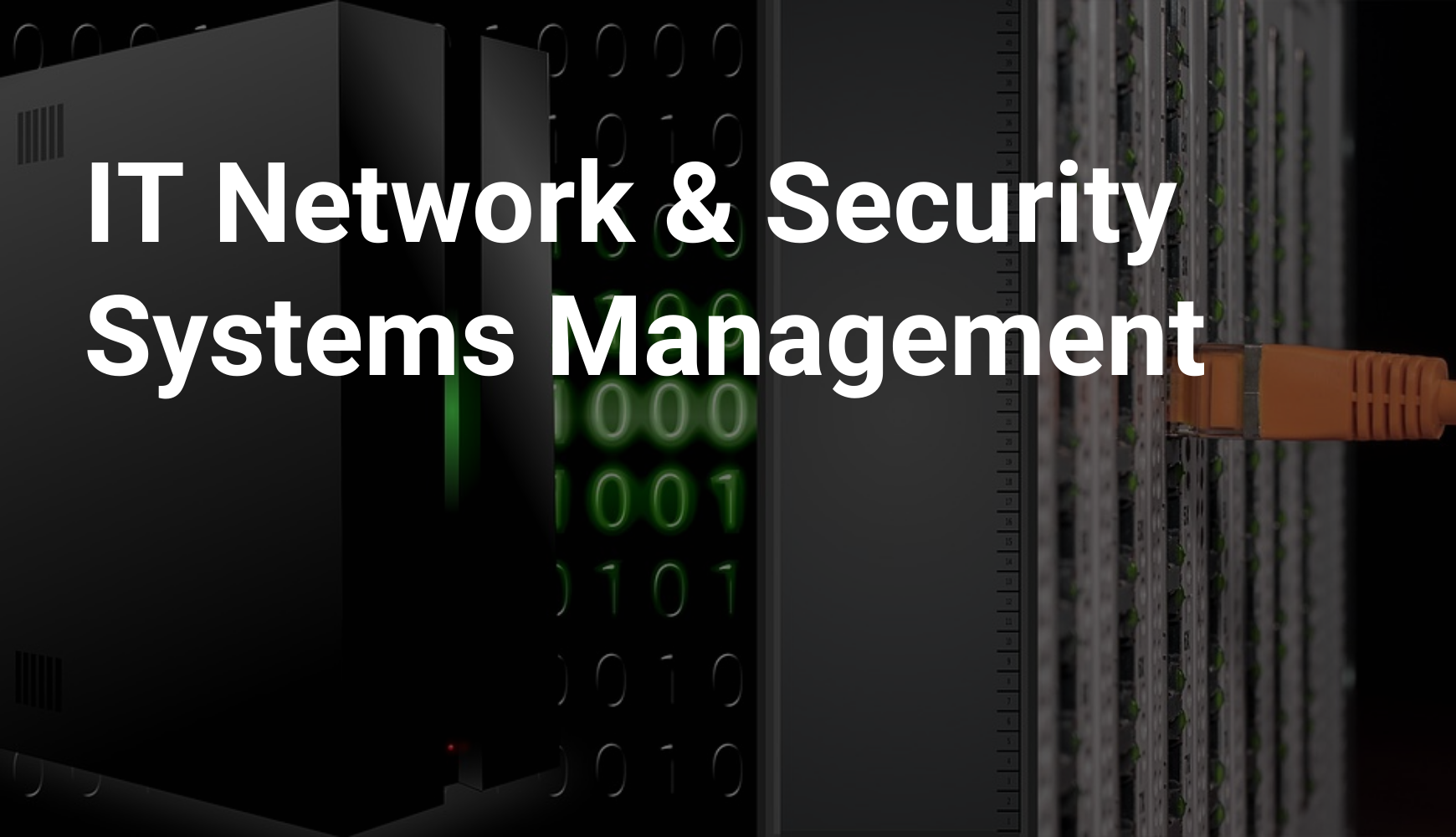 About Course
From businesses to banks, nearly every organization maintains an internal computer network. Network security refers to the discipline of preventing, detecting, monitoring, and mitigating security intrusion. Network security professionals use software platforms, special tools, policies, processes, and network configurations to protect systems from intrusion. Network security professionals will be called upon to create a network that is not likely to be compromised, maintain this network, and regularly audit the network for new security gaps.
This is 3-day course that helps you understand the field of network security and how it relates to other areas of information technology. This course also provides the broad-based knowledge necessary to prepare for further study in specialized security fields, or it can serve as a capstone course that gives a general introduction to the field. In this course you will master network monitoring to discover and identify potential hackers, malware and other adversaries that might be lurking on your network.
After this course, you will be able to discover security vulnerabilities across an entire network, by using network hacking techniques and vulnerability scanning. You will be able to architect your network for maximum security and prevent local and remote attacks. We also cover the use of custom router firmware to provide you with better network security services. You will also understand the various types of firewalls that are available and what threats each help mitigate.
Show More
What Will You Learn?
Identify security threats.

Harden internal systems and services.

Harden inter-network devices and services.

Secure network communications.

Enforce an organizational security policy.

Monitor the security infrastructure.
Course Content
Introduction to Network and Security Systems
Introduction to Ethical Hacking
Footprinting and Reconnaissance
System Hacking
Scanning Networks
Enumeration
Trojans and Back-Doors
Viruses and Worms
Sniffers
Social Engineering
Denial of Service
Session Hijacking
SQL Injection
Hijacking Webservers