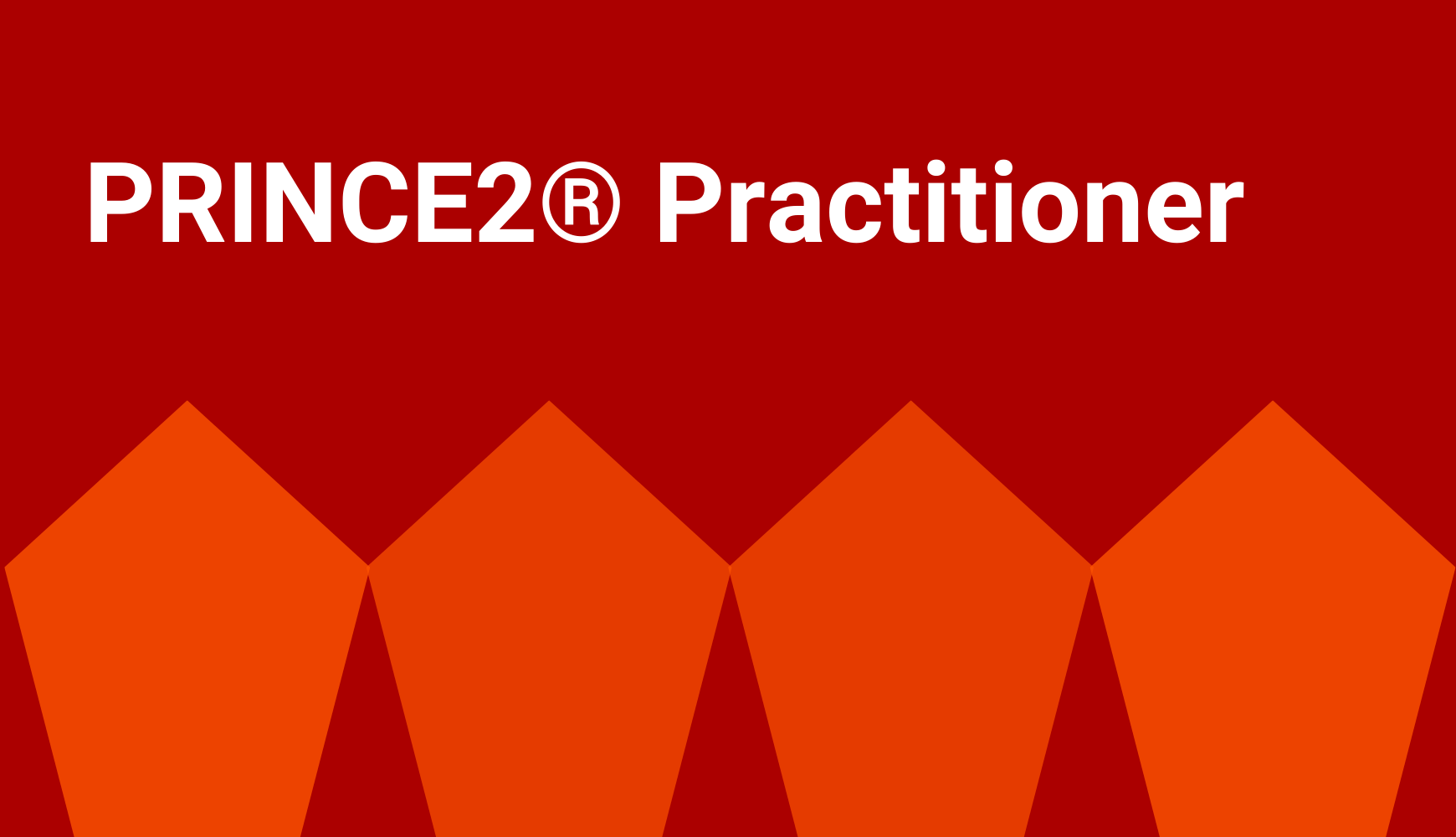 About Course
Apply and tailor the PRINCE2® method in a live working environment.
PRINCE2® Practitioner certification is suitable for anyone managing projects. This could be as part of a formal project management function or a role which involves project management as part of day-to-day work. The Practitioner certification aims to confirm that you have sufficient knowledge and understanding to apply and tailor the method in a range of different project environments and scenarios. Attaining your Practitioner qualification is only one part of becoming a successful and effective project manager. It is important to ensure that you supplement this with real-life experience working on projects, in addition to investing in personal professional development and wider training.
Our 2-day PRINCE2® Practitioner course provides delegates with in-depth knowledge of project management methodologies. They will learn about various essential topics such as communication management approach, tailoring the SU process, giving Ad Hoc direction, setting up the project controls, risk management procedure, PRINCE2® quality requirements, PRINCE2® approach to plan, tailoring SB, and many more. Our highly professional trainer with years of experience in teaching such courses will conduct this training course and will help you get a complete understanding of this course.
This training will also cover the following concepts:
Balance of justification
Create the project plan
Quality audit trail
Quality review technique
Designing a plan
Gantt chart and tailoring
Change control approach
At the end of this PRINCE2® Practitioner course, delegates will be able to do delegating tolerances and report actual and forecast progress effectively. They will also be able to properly prepare the risk management, change control approach, quality management, and communication management approaches.
Examination Format
The PRINCE2® Practitioner examination is intended to assess whether a candidate can apply and tailor the PRINCE2® project management method. A successful Practitioner candidate should, with suitable direction, be able to start applying the method to a real project but may not be sufficiently skilled to do this appropriately for all situations. Their individual project management expertise, complexity of the project and the support provided for the use of PRINCE2® in their work environment will all be factors that impact what the Practitioner can achieve.
Objective testing
68 questions per paper
38 marks or more required to pass (out of 68 available): approximately 55%
Two-and-a-half hours' (150 minutes) duration, no additional reading time
Open book. Candidates are permitted to use the official printed hard copy of the Managing Successful Projects with PRINCE2® 2017 Edition. The official manual may be annotated and tabulated but no sticky notes and loose leaf papers containing additional notes will be allowed.
The PRINCE2® Practitioner exam is taken online. We provide comprehensive support during the exam process to make the experience as simple as possible. This exam can be taken at a suitable time, subject to availability; online, anywhere.
Duration: 2 days
Exam: 2.5 hours
This course is fully PeopleCert accredited and includes the official PRINCE2® exam.
PRINCE2® is a registered trade mark of AXELOS Limited, used under permission of AXELOS Limited. All rights reserved.
The Swirl logo™ is a trade mark of AXELOS Limited, used under permission of AXELOS Limited. All rights reserved.
Show More
What Will You Learn?
How to apply and tailor relevant PRINCE2® principles

How to apply and tailor relevant PRINCE2® processes

How to apply and tailor relevant PRINCE2® themes
Course Content
Module 1: Organisation Theme
Module 2: Starting Up a Project (SU)
Module 3: Directing a Project (DP)
Module 4: Initiating a Project (IP)
Module 5: Risk Theme
Module 6: Quality Theme
Module 7: Plans Theme
Module 8: Progress Theme
Module 9: Change Theme
Module 10: Controlling a Stage (CS)
Module 11: Managing Product Delivery (MP)
Module 12: Managing a Stage Boundary (SB)
Module 13: Closing a Project (CP)